HydraFacial® is a resurfacing treatment that deep cleans your pores and hydrates your skin. It is a 4-step treatment that cleanses, exfoliates, extracts, and hydrates the skin with serums that are infused into skin pores with a specialized vortex applicator. HydraFacial® treatment is safe and gentle. It is an ideal treatment for sensitive skin.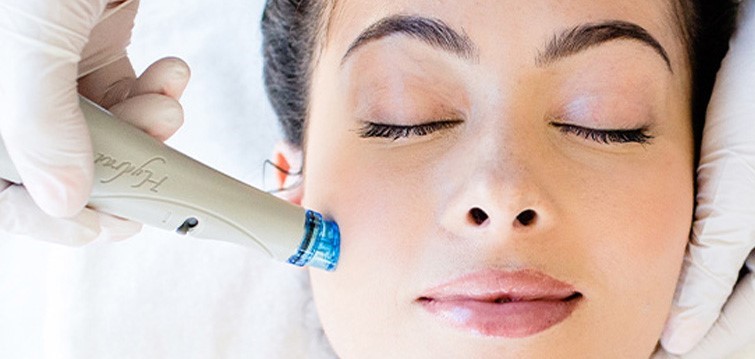 After having a HydraFacial®, the skin has a rosy glow. Your treatment will be customized to address your skin's individual needs by selecting the appropriate corrective serums for infusion : brightening serums, hydration solutions, collagen boosting peptides, and anti-aging serums are some of the many repairing infusions that can be applied.
HydraFacial® uses a spiral shaped treatment tip which creates a vortex effect to dislodge and remove impurities (by suctioning). It simultaneously infuses corrective serums into the skin. Treatments are convenient, comfortable and painless. There is no down time. It is typical to have mild redness and exfoliation a day or so after treatment.
Conditions That can be Treated withHydraFacial®
Rough or Uneven Skin Texture